The Anna's Hummingbird breeds on the Pacific coast, from Mexico to southern British Columbia. It winters between northwestern Mexico and southern Alaska.
To learn more about the migration of hummingbirds, follow this link.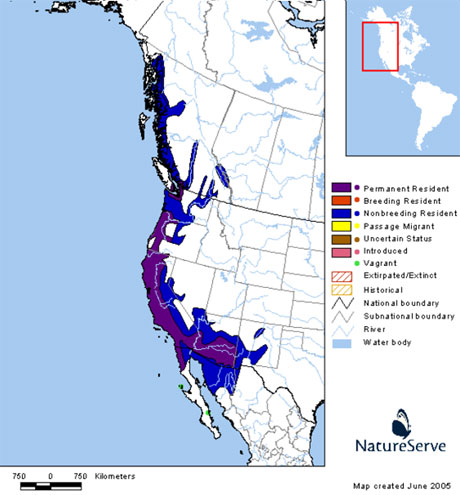 Credit: Data provided by NatureServe in collaboration with Robert Ridgely, James Zook, The Nature Conservancy - Migratory Bird Program, Conservation International - CABS, World Wildlife Fund - US, and Environment Canada - WILDSPACE. http://www.natureserve.org/infonatura (Accessed: May 8, 2007 ).